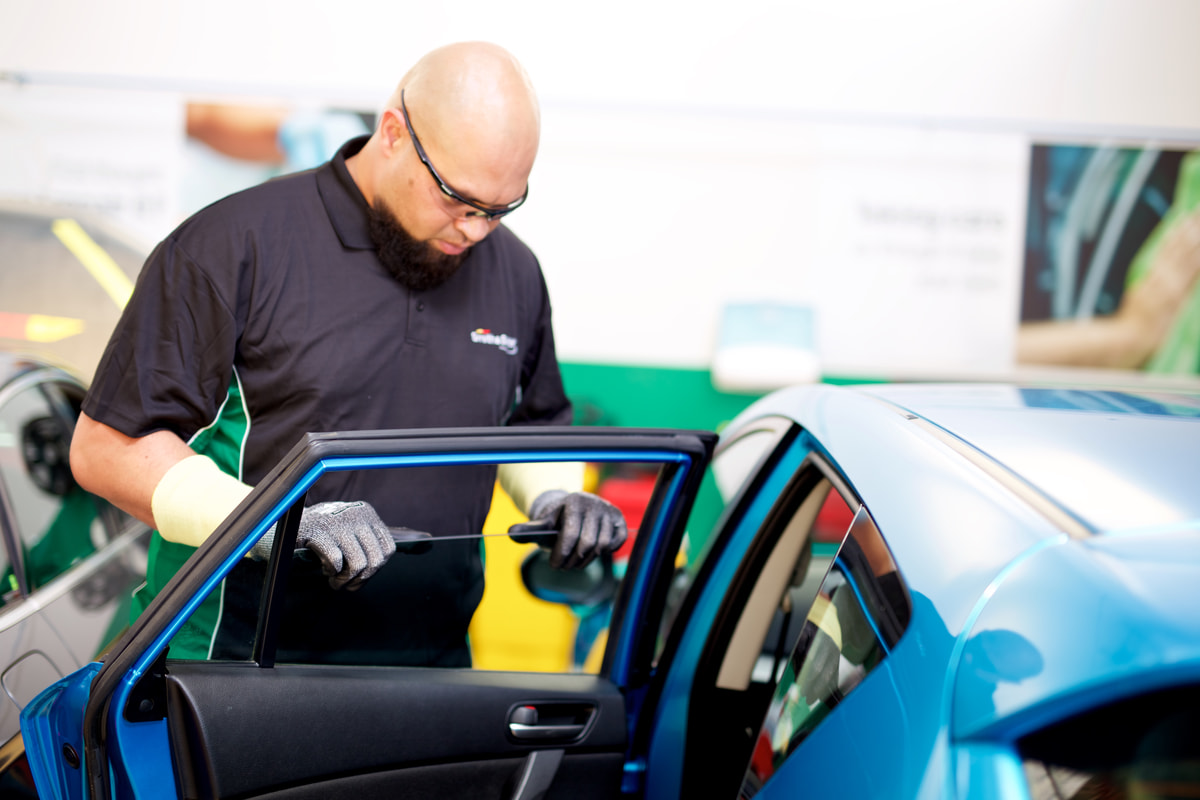 Side window replacement
If a side car window is damaged it will need to be replaced in most cases. A broken car window puts you at the mercy of the weather and exposes your car to theft. Your valuables and car interior are not protected when using a temporary fix or patch on your broken window.
Once your car side glass replacement is complete, you are covered by our nationwide guarantee that covers all Smith&Smith® glass installation workmanship for the lifetime of the vehicle.
If your side car window is broken from road debris or smashed in an accident, calling Smith&Smith® to replace your window is the most efficient way to get your car or truck window fixed and back on the road quicker.
Quick turnaround from experienced trained technicians

Our automotive window experts clean up after the replacement so you can get back on to the road as soon as possible. All of our technicians are fully trained to replace your car window in-shop or on the road, completing extensive classroom and hands-on training.
How much will it cost for a side window replacement?

When your vehicle glass gets damaged, one of your first thoughts is probably how much will this cost me?

Getting a quote is easy using our quote request form or by calling us on 0800 48 33 88 for an immediate price over the phone.
WORKMANSHIP GUARANTEE
The workmanship on all our vehicle glass installations is guaranteed nationwide for the lifetime of your vehicle.
View our workmanship guarantee